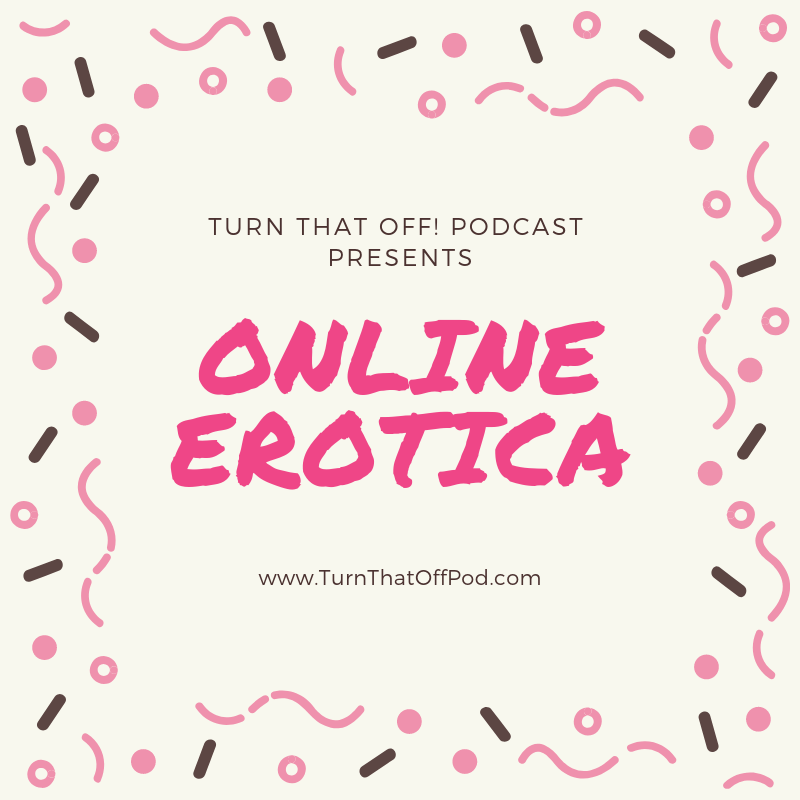 As a normally non-sexually explicit podcast, we want to throw out a CONTENT WARNING. 
Shea, Caleb, and Kasey dragged Leo out from behind the producer booth to dip into the world of online erotic fan fiction. This isn't the first time the gang has tried to tackle this topic. Months ago, the first take went off the rails and the gang found themselves Lost On Line. This time, we are back, and committed to bringing you a hand curated sampler of the strangest erotic fan fiction the internet has to offer. 
Erotica Selections and Time Stamps:
(0:04) First Take Recap
(6:10) Battletoads
(9:35) Teenage Mutant Ninja Turtles
(15:50) The Simpsons
(23:15) Chuck Tingle Background
(27:15) Chuck Tingle Pick Six
Turn That Off! is a podcast that examines the spectacle of popular culture, exploring the bizarre relationship between humans and the (often terrible) media we consume. Please note that we regularly explore unsavory corners of the internet, and don't condone everything we discuss. 
Hosts: Shea McVaugh, Scott George, Caleb Wilson, Kasey Olson
Produced by: Leonard Accos
Find us: #turnthatoffpod @turnthatoffpod www.turnthatoffpod.com 
Contact us: hello@turnthatoffpod.com
Intro Music: Orgone - The Score
Please check them out at www.orgonespace.com
Share